Enrichment Camps for Younger Students
At Trinity School, we're dedicated to providing the best education in Northern Virginia. Our love for learning spills over into our summer camps and winter enrichment programs where younger students have the opportunity to sample what life at Trinity is like. We invite children from any school to participate!
Summer Enrichment Camps
Trinity Classic Summer Camp: Ancient Rome
Session One: July 27 to July 31
Session Two: August 10 to August 14
10:00 a.m. to 2:30 p.m.
Cost: $250
Travel back in time and experience life in ancient Rome! Each day holds a new area of discovery mixed with generous portions of outdoor fun!
Try your hand at writing on a wax tablet, spar in a modified chariot race, learn about Roman gods and goddesses, create a working model of Mt. Vesuvius, design and personalize your own battle helmet, create replicas of Roman art … and much more!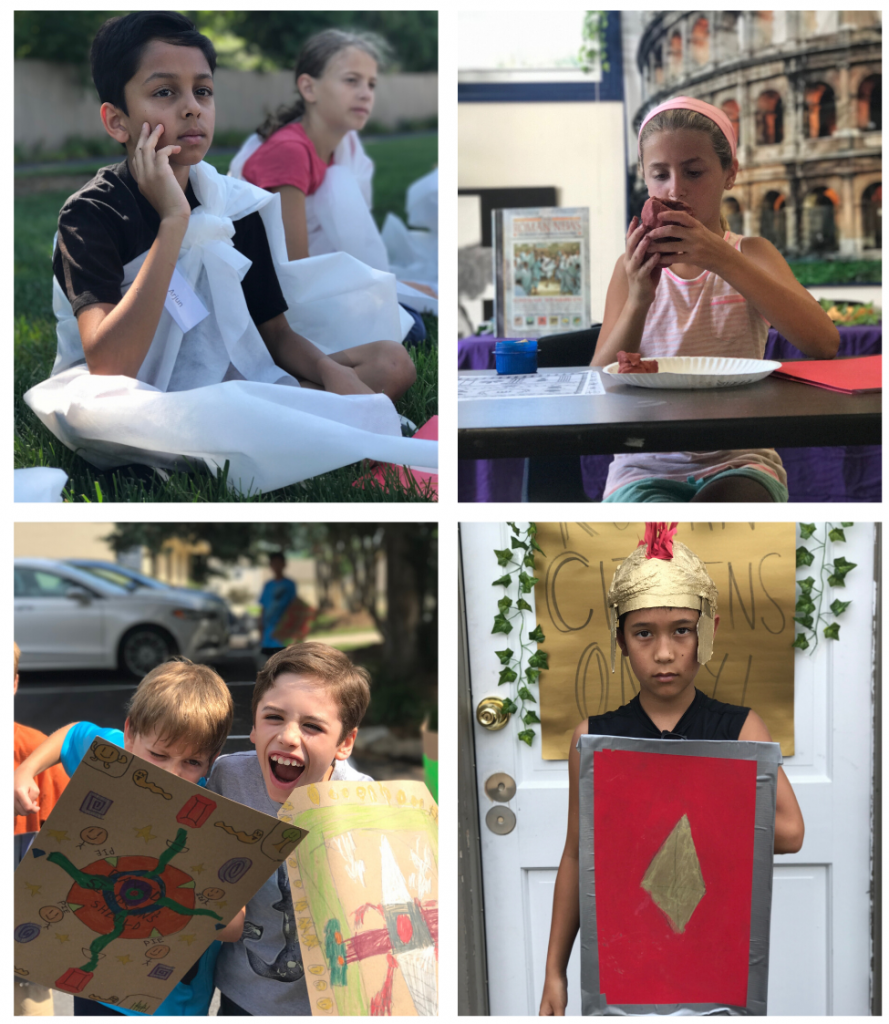 Trinity Drama Camp
August 3 to August 7
10:00 a.m. to 2:30 p.m.
Expand your knowledge of theater! Each day will bring new costumes, make-up and acting experiences. Interactive rehearsals will be mixed with outdoor fun and games.