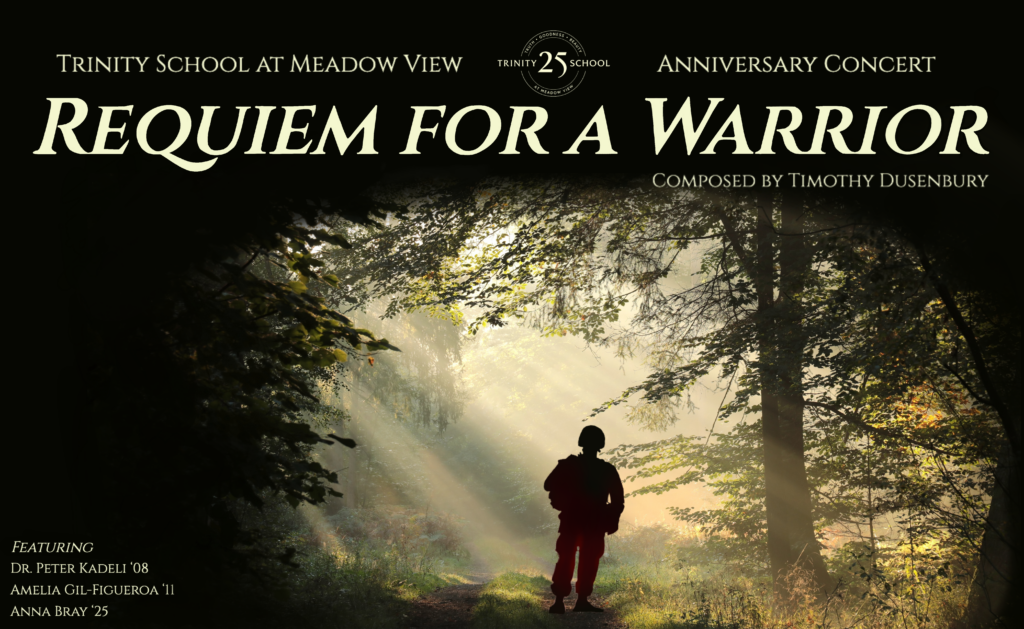 The question that comes to my mind when approaching any Requiem setting is, "why?"
Although its origins lie in the Catholic celebration for the repose of the soul, the prayers of the Requiem have inspired the most powerful and personal musical expressions of composers throughout the centuries. As a work originally intended for the Church, the Requiem found universal purpose on the concert stage in the settings of Giuseppe Verdi, Johannes Brahms, and living composers such as Carl Rütti. My second question of any Requiem setting is, "what is the composer trying to say?" There were a variety of text possibilities for the Requiem service before the Liturgy was codified. Even afterward, composers continued making personal choices in support of their message. From the terrifying depictions of the Dies Irae "Day of Wrath" to ethereal visions of the afterlife, each composer faces the sobering realities within the Requiem in a personal way.
These questions are at the heart of A Requiem for a Warrior by Timothy Dusenbury. Written in memory of Col. Louis Rann, Dusenbury's setting shares the universality of Brahms Requiem in its dedication for all warriors. Dusenbury chose texts from the Catholic gradual, poignantly linking his Requiem to an expression of faith in the afterlife. The most notable impact of this choice is the use of Psalm 130 "Out of the depths" for movement three, a place where many composers set the Dies Irae "Day of Wrath." Dusenbury's setting in no way falls short in its dramatic depiction of the veritable reality of a day of wrath for warriors. However, the words of Psalm 130 become a prayer for divine help amidst tribulation.
Dusebury finds a powerfully direct expression in his musical writing. The audience is taken on a journey where each unique movement provides an engaging diversity of scenes contributing to a thoroughly convincing whole. Dusenbury's Requiem does not shy away from the trials and horrors experienced by many warriors while also reminding us that the journey does not end in this life. A Requiem for a Warrior stands as a timeless tribute to all warriors who have served and will serve.
---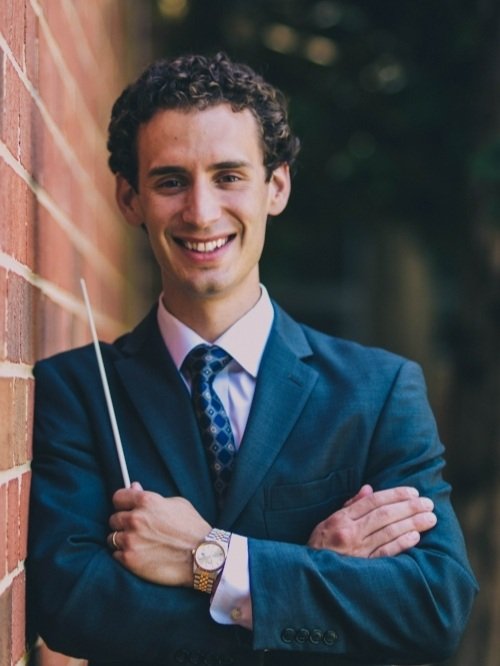 Peter Kadeli (Class of '08) is the Visiting Director of Choral Activities at Hope College in Holland, MI. Following graduation he served on the faculty at TSMV for one year and as the Director of Choral Activities at Bishop O'Connell High School for four years. He pursued graduate conducting degrees from The University of Michigan and Indiana University. Kadeli is currently writing his dissertation on Paul Paray's Joan of Arc Mass.
Kadeli is grateful for the many ways that Trinity School at Meadow View shaped him as a person in the classroom and on the sportsfield. He is honored to celebrate TSMV's 25th anniversary by conducting a masterwork by the same teacher who nurtured him into the musician he is today.